Roof Inspections by the Area's Leading General Contractor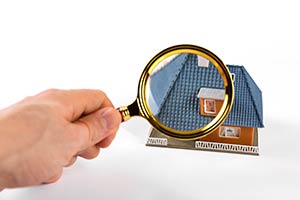 Keeping your roof in good repair is essential to ensure the protection of your home and family from the elements. We recommend that you have your home's roof inspected at least every three to five years by the professional roofers at Royal Roofing Construction.
Head Off Problems With a Roof Inspection & Timely Roof Repair
After years of being exposed to the weather, your roofing system can start to break down, causing leaks and eventual structural damage to your home. The professional roofers of Royal Roofing Construction can provide comprehensive roof inspections to determine the condition of your roof and make recommendations for roof repair that will prevent damage. Here are just a few of the things we look for when inspecting a roof.
Missing, loose or worn shingles or tile
Split or worn wood shingles
Discoloration of roofing shingles or panels
Rusty or loose seams on metal roofs
Granules from shingles collecting in gutters
Loose flashing in valleys or around chimneys, skylights & vents
Blocked roof vents
Mold growth
Stains or dampness on underside of roof decking
Loose or leaking gutters
Don't let a worn or damaged roof permit damage to your home. Call Royal Roofing Construction to schedule a thorough, professional inspection of your Orange or Los Angeles County roofing system to help head off disaster and expensive repairs.
Expert Storm Damage Repair Assistance
If your roof has been damaged in a storm, call Royal Roofing Construction right away for a storm damage inspection that could prevent a minor problem from becoming a major expense. We also assist with insurance claims. For more information, visit our Storm Damage & Insurance Claims page.
Contact Your Local General Contractor for a Free Estimate
Trust the repair and restoration of your roof to the professionals at Royal Roofing Construction. Call (714) 680-0015 to schedule a roof inspection today, or complete our online quote request form.