A Santa Ana Roofing Company That Installs Roofs That Last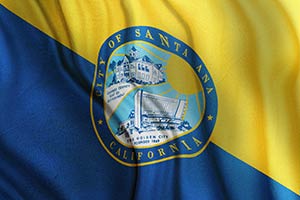 Royal Roofing Construction offers the best roof repair and replacement services available throughout the Santa Ana area. We work with commercial building owners, managers and homeowners to address all their roofing needs.
Royal Roofing Construction understands that a roof is one part of your home or building that you shouldn't have to continually worry about. That is why we focus on the quality of our work so that you can rest assured knowing that your roof is providing the level of protection your building needs, day in and day out.
Roofing That Delivers Value
As your local roofing company since 1989, our expertise in all types of residential and commercial roofing processes and materials is why we have an A+ rating with the Better Business Bureau®. We also provide superior customer service, ensuring that you are treated right throughout the process.
Your roof must provide an extremely high level of protection against wind, fire, sun, rain and more, and the team at Royal Roofing Construction can help it do just that. Look to us for:
Single and multiplex residential roofing. Whether you need emergency repairs or a new roof, we can help you. From Spanish to concrete tile, composite shingle to wood shake, we know Southern California roofing styles.
Commercial roofing. Industrial and commercial buildings are subject to some extreme conditions and must be kept to the highest standards at all times, helping you avoid more costly repairs, loss of rent or even lawsuits. When you work with Royal Roofing Construction, you will get the help you need to prevent such problems.
Professional crews. Every one of our jobs is led by a dedicated project manager and professional foreman. This means that all details are properly attended to, including communication with you.
Royal Roofing Construction is proud to have the roofers that Santa Ana residents count on.
Contact Us for Your Free Quote Today!
Get your free roof repair, roof replacement or gutter repair quote today by calling Royal Roofing Construction at (714) 680-0015 or by filling out our online form.