Huntington Beach Roofing Company That Delivers True Value
Trust the Company That Puts Your Home or Business First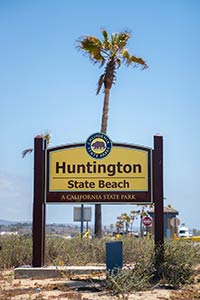 As the leading Huntington Beach roofing company since 1989, Royal Roofing Construction always provides the highest quality certified work. We offer roof repairs and replacements, and gutter repairs and protection systems. We work on roofs for commercial buildings and homes throughout Huntington Beach.
Royal Roofing Construction focuses not just on workmanship or service, but on both so you get ultimate value. When you work with us, you will get a roof you can count on and friendly, professional service every time.
Expert Roofing Since 1989
Our expertise in all methods and materials of residential and commercial roofing has led the Better Business Bureau to give us its A+ rating every year that we have been in business. We are proud of this achievement, and of our industry certifications and professionally trained contractors.
The integrity of your building depends upon your roof, and we know how to make sure you get the protection you need to prevent costly problems and get the maximum value from your roofing system.
Residential roof repair & replacements: From thorough replacement roof projects to roof maintenance and repairs – including emergency repairs – you can count on Royal Roofing Construction to get the job done right the first time. We work on all types of tile, shingle and shake roofs.
Commercial roof repair & replacements: The extreme conditions that a commercial roof must withstand require special knowledge and experience. The right roofing work can protect not only your building, but also you from problems with your tenants.
Full general contracting services: While we started as roofers, over the years, Royal Roofing Construction developed deep experience in all types of interior and exterior services. Look to us for your upcoming remodeling or contracting needs.
Royal Roofing Construction is proud to be the roofers Huntington Beach homeowners and commercial building owners can count on for top-notch roofing and contracting work.
Get a Free Estimate Now!
Let Royal Roofing Construction give you a free estimate for your upcoming project. Contact us today at (714) 680-0015, or you can fill out our online form.