Experienced Roofing Company With More Than 30 Years of Experience
We Offer Re-Roofing, Roof Repair & Gutter Repair Services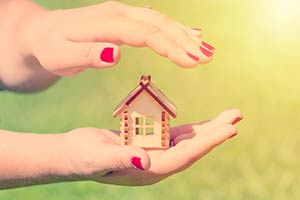 For more than 30 years, Royal Roofing Construction has been the roofer of choice for homeowners, building owners and building managers in Orange and Los Angeles counties who are searching for quality roofing services. In addition, we are also licensed general contractors and offer comprehensive home remodeling services, including gutter repair.
We are committed to delivering high-quality work done by our professional crews. When you need the best for your roofing job, you only need to make one call – to Royal Roofing Construction!
What Makes Us the Top Choice
Breadth of service & expertise – Roofing made us who we are, but our services and skills extend into a variety of contracting services. With over 30 years of experience and numerous manufacturer certifications, you can rest assured that Royal Roofing Construction has the know-how to do your job right.
Strong teams – When you work with Royal Roofing Construction, you will be assigned a project supervisor and professional job foreman to oversee every step in the process and ensure you receive the communication that you need. This structure is how we link job quality to customer service to deliver ultimate value to you.
In-house crews – All of our crew members are employees of Royal Roofing Construction. We do not subcontract our work. So, when you hire us, you know with whom you are working.
Full coverage & protection – Royal Roofing Construction is fully licensed and insured with general liability and workers' compensation insurance. You will have no concerns about liability regarding your residential or commercial property.
Value pricing – We buy materials in very large quantities so that we can offer volume discounts to save you money.
When you're looking for a roofing company in Orange or Los Angeles County that offers quality roofing services as well as general contracting, look to Royal Roofing Construction.
Quality, Service & Value
A roof that lasts, service with a smile and volume discounts on materials are all ways that Royal Roofing Construction delivers you the best value in roofing. We will work to make sure you are satisfied and that your job is done right every time.
Contact Us Today!
Royal Roofing Construction provides services in Huntington Beach, Anaheim, Irvine, Santa Ana and throughout Orange and Los Angeles counties. Contact us for roofing, siding, replacement windows and doors, as well as general contracting needs. We handle everything from paint to stucco and more! Call us at (714) 680-0015, or fill out our online form to get started.