Residential & Commercial Roof Repair Services
Skilled & Experienced Roofing Company With Superior Customer Service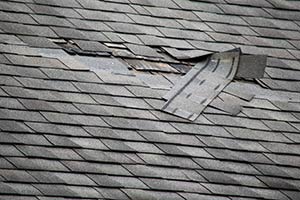 Have you looked at your roof and noticed that there are a few missing shingles? Or, maybe you've seen pooling water on your commercial flat roof. These are all signs that your roof might be in need of repair.
Roof repair performed by an experienced roofing company can dramatically extend the life of your current roofing system – eliminating the need for an expensive and potentially premature roof replacement.
Royal Roofing Construction has been assisting residential and commercial customers for decades. Our staff of highly trained technicians can identify what's wrong with your roof, fix it and increase its overall lifespan.
Expert Roofing Services When You Need Them
Royal Roofing Construction is not your average roofing contractor. We have experience working with all types of material, including:
Asphalt Shingles
Metal Roofing
Tile
Wood
Built-Up Roofing (BUR)
Modified Bitumen Roofing
EPDM Single-Ply Membrane
PVC/TPO Single-Ply Membrane
We even offer roof coatings that could greatly benefit your roof and make it last years longer than it normally would. Avoid major issues with a roof inspection. Roof inspections will help us identify issues and provide repair recommendations.
Royal Roofing Construction provides free estimates on our services. We also pride ourselves on exceeding your expectations. Restore your property today, and avoid minor problems becoming larger and costlier.
The Roofing Company That You Can Trust With All Your Maintenance & Repair Needs
With over 30 years of experience and the best roofing contractors in the area, you know that your roof is in the best hands with Royal Roofing Construction. We take the time to carefully inspect it to determine the exact issue, and then we'll provide you with a specialized solution that addresses your unique needs. Schedule a free estimate today by calling us at (714) 680-0015 or by filling out our online form.