Commercial & Residential Roofing Company Serving Orange & Los Angeles Counties
Re-Roofing & Roof Repair Services That You Can Trust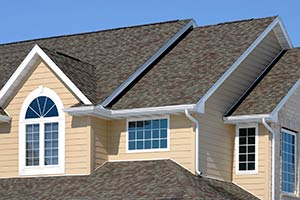 When you need the best roof repairs, maintenance or replacement, you need look no further than Royal Roofing Construction. As the leading roofing company in Orange and Los Angeles counties, customers have counted on us for nearly 30 years. We are experienced in all residential and commercial roofing styles, materials and processes.
When you choose Royal Roofing Construction as your roofing contractor, you can count on the very best in quality workmanship and service. Our licensed and fully insured crews are certified by the industry's leading manufacturers.
We Make Your Roof Work for You
A roof has to work hard every day to shield your home or building from the elements, prevent leaks and protect everyone inside. Inferior roofing cannot do this over the long haul, and can easily cost you more money in repairs down the road. You simply cannot afford to skimp on your roofing contractor choice
With Royal Roofing Construction, you will always get:
The highest quality roof installations. Our years of experience, industry certifications and professional training ensure the best roofing services.
Deep roofing knowledge & expertise. We have in-depth knowledge of asphalt shingles, tile and other residential roofing materials as well as commercial flat roofing solutions. Our job foremen each have a minimum of 30 years of experience with our company to ensure that every person working on your home or building receives the best direction.
Professional service. We provide roofing services which you'll be proud to brag about to your friends, neighbors and colleagues. That includes not only the actual roof, but also our service. We will assign a project manager dedicated to your job for your convenience. Our crews are not just highly skilled, but friendly as well.
Royal Roofing Construction gives you the best in residential and commercial replacement roofing and roof repair services.
Get Your Free Estimate From a Premier Roofing Company
When you need a free estimate for your roofing, replacement doors, windows, siding or other home contracting needs, contact Royal Roofing Construction. Call us at (714) 680-0015, or fill out our online form to get started. We look forward to working with you.