A Local Roofing Company With Over 30 Years of Experience
The Roofers That Anaheim Homeowners Trust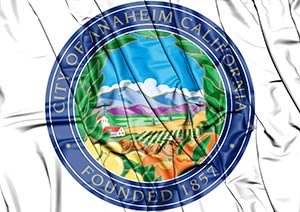 Royal Roofing Construction has been the leading Anaheim roofing company since 1989. We provide industry-leading replacement roofing and roof repair services to local homeowners. We're ready to help you protect your most valuable investment: your home.
We know that quality matters to you, and we deliver that to you every time. Our professional teams are the roofers homeowners and commercial building managers know and trust for licensed work backed by manufacturer certifications and top-notch services.
Building Roofs That Work for You
You need a roof that works for you, day and night, year after year. From protecting your home against the elements to providing structural stability, a roof is integral to maintaining your home's value and building integrity. At Royal Roofing Construction, we understand what Anaheim buildings need.
Residential Roofing
Royal Roofing Construction is experienced with Spanish and concrete tile, asphalt shingles and even wood shake roofing materials. We can repair your existing roof, extending its life and maximizing your investment, or we can offer a replacement roof that will last you for decades yet to come.
Apartment & Condominium Roofing
We work with property managers and owners of residential complexes to provide affordable and efficient roof repairs and replacements. We understand the importance of minimizing impact on residents while delivering top quality designed to last.
Commercial Roofing
We have deep expertise in flat roofing and other commercial building roof styles and materials, and can help you get the most cost-effective and longest-lasting roof for your building. When needed, our repair services are fast and efficient to reduce downtime and keep operations running.
No matter what type of building you have, Royal Roofing Construction can take care of your roof for small or large jobs.
Trust & Service
Our business was built largely on referrals from satisfied customers who know they can trust us. We work hard every day to continue to earn every customer's trust with our quality of service.
Get a Free Estimate Now!
In addition to expert roof repair and replacement work, Royal Roofing Construction also offers full general contracting services to residential and commercial customers in Anaheim. Contact us today to get an estimate on your project. Call us at (714) 680-0015, or you can fill out our online form. We look forward to working with you.