Roofers Newport Beach Customers Can Count On
Expert Roof Repair, Roof Replacement & Gutter Repair Services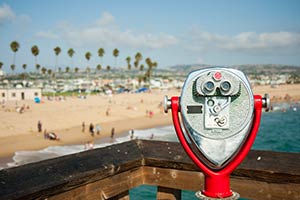 As the leading Newport Beach roofing provider for nearly 30 years, Royal Roofing Construction delivers you the best in manufacturer-certified roof repairs and replacements. We work with homeowners and building owners throughout the area.
Royal Roofing Construction understands the importance of your roof's quality, and we promise to deliver the best workmanship to you every time. Our licensed, bonded and insured roofers have years of professional training and experience so you can feel confident working with us.
The Best Value in Roofing
With our combination of high-quality workmanship, professional and prompt service, and volume discounts on materials, rest assured you are receiving the ultimate value when you work with Royal Roofing Construction.
When you need a roof to provide maximum protection against fire, wind, rain, sun and more, look to Royal Roofing Construction. We offer all types of roofing services, including the following:
Single-family and multi-plex roofing services. Our emergency roof repairs and replacement roofing for single-family homes, apartment buildings, condos and townhomes help protect your investment. We ensure that you get the maximum life from your roof.
Commercial building roofing services. The roofing needs of commercial and industrial buildings are very unique, and you need to be sure you work with skilled installers. Keep your business and your tenants free from leaks and other problems with our expert services.
Reliable service every time. Our teams are led by professional project managers and job foremen to make sure no details are missed, and that you receive the level of communication you need throughout the job.
Royal Roofing Construction ensures that your roof remains stable and durable throughout the years.
Experience Matters – Contact Us Today!
Get your gutter repair or roof repair or replacement job done by the best. Schedule your upcoming roofing, contracting or remodeling project quote in Newport Beach today. Call Royal Roofing Construction at (714) 680-0015, or you can fill out our online form.