What should you do when your roof is damaged? Can you get by with repairs, or is a full replacement needed? In today's post, residential roofing expert Royal Roofing Construction share tips on how to determine what type of work your roof needs.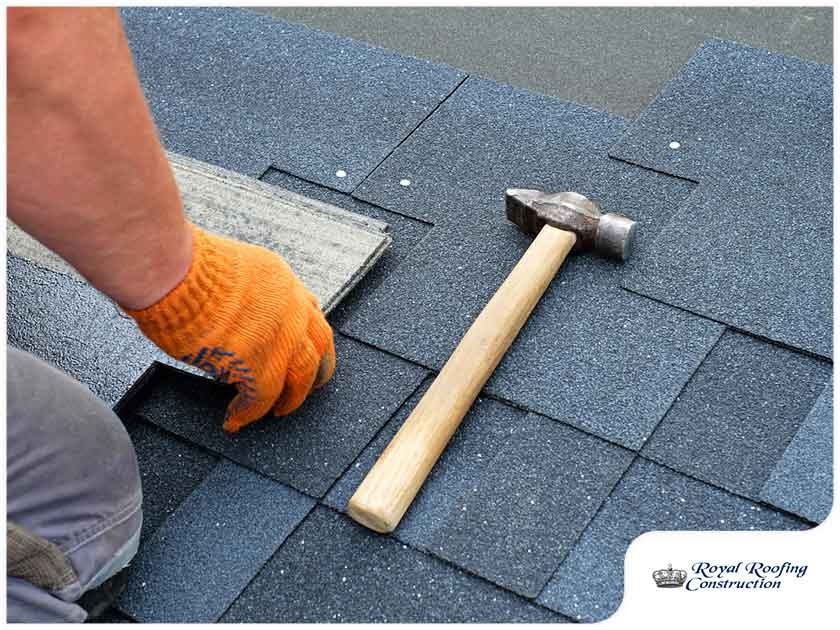 Inspect Your Roof for Visible Damage – Start by having a professional roofer conduct a thorough inspection of your roofing system. If only one section of your roof is damaged, then a patching job may be enough to fix it. Professional roofers can conduct adetailed inspection of your roof to identify the source of the problem and determine the best solution.
Think About Your Home's Resale Value – When considering whether you should repair or replace your roof, you also need to think about how long you're planning to live in your home. If you plan on selling your home soon, you may want to consider replacing your roofing system. Potential buyers are more likely to buy a home that has a new roof.
Determine Your Roof's Age – Knowing your roof's age is a crucial factor to determine whether you need to repair or replace it. A typical asphalt shingle roof can last 20-30 years, so if your asphalt shingle roof is at the upper end of that range, then replacing it may be more cost effective. Spending money to repair a failing roof is not the soundest investment.
With Royal Roofing Construction, you can be assured that your residential and commercial roofing needs will be met. To get started, give us a call at (714) 680-0015. You can also fill out our online request form. We serve Anaheim and nearby CA areas.