Stylish and versatile, tile roofing can suit an array of architectural designs. Tile is extremely durable and requires minimal maintenance. Plus, a tile roof tends to have a long lifespan, making this option eco-friendly and sustainable.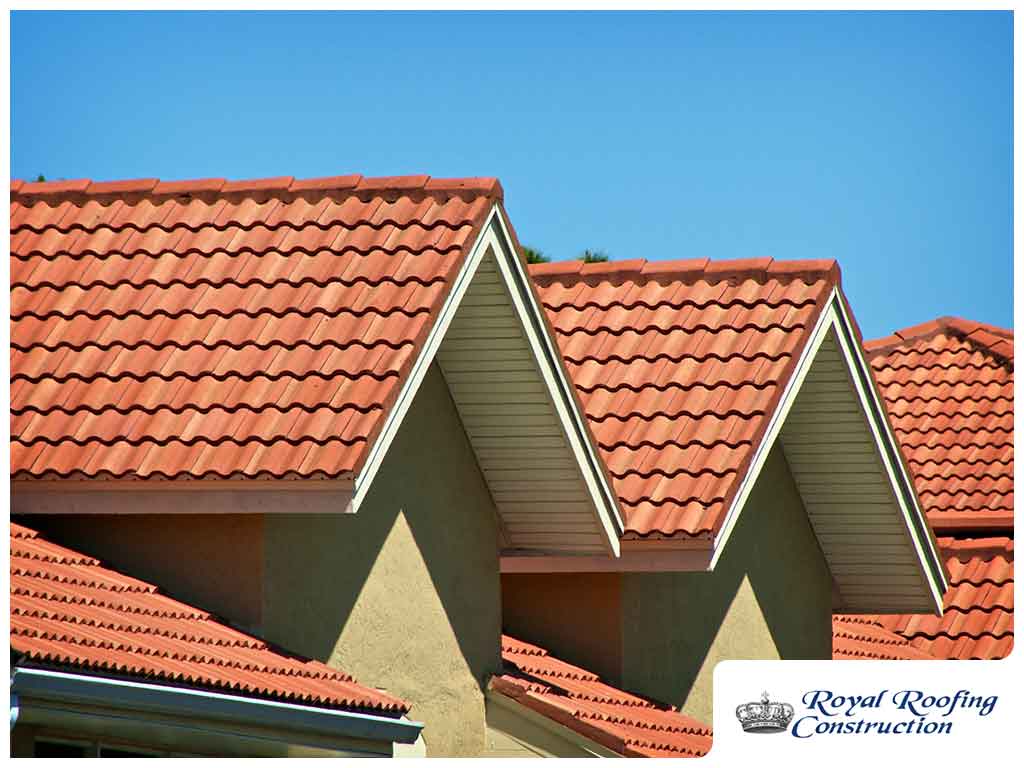 Today, the trusted roofers of Royal Roofing Construction some tips on replacing your roof with tile:
1. Familiarize Yourself With the Materials
There are two types of roof tiles—clay and concrete. Both materials offer excellent longevity, as well as superb fire and moisture resistance. Choosing between the two mostly comes down to personal preference.
2. Determine Which Tile Profile Suits Your Home Best
Tiles come in both flat and shaped profiles. When making your choice, consider your home's architectural style and the pitch and slope of your residential roofing system.
3. Research Your Color and Finish Choices
Concrete and clay tiles are available in a wide variety of colors, finishes and patterns. When making your choice, be sure to take your home's style and that of neighboring homes into account. Also, consider the gutters and the fascia finish. Select a color or finish that will complement the other design components of your home's exterior.
Royal Roofing Construction is the leading roofing contractor in the local area, with extensive experience in the installation of clay and concrete tile roofs. We also install gutters and gutter protection systems to protect your home further from the elements. Give us a call at (714) 680-0015 or fill out our contact form to request a free estimate. We serve residents in Santa Ana, CA, and the surrounding communities.